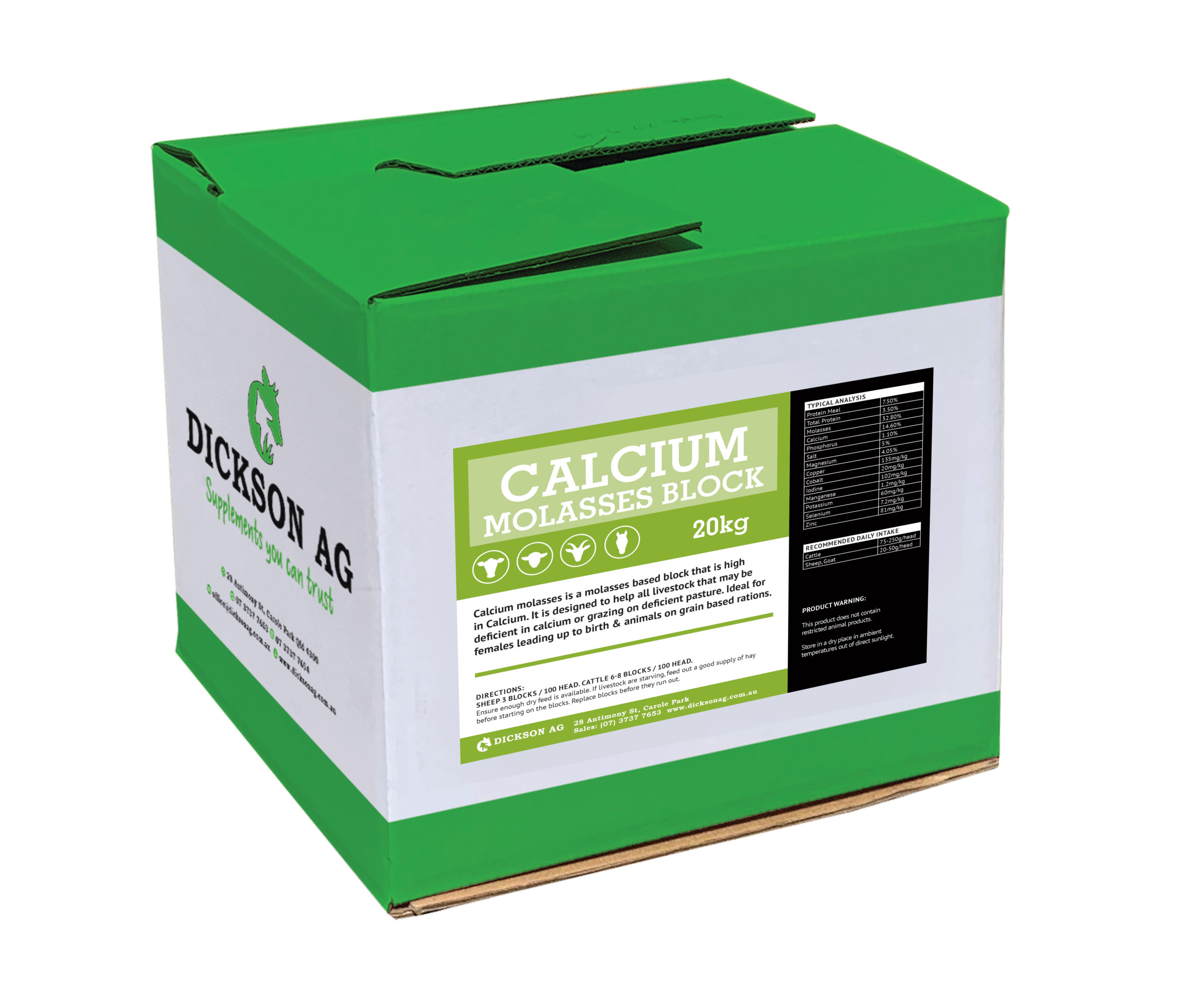 Our Calcium Molasses blocks are designed to ensure that your livestock are receiving the required levels of calcium. It is especially important for Pregnant or Lactating Livestock to be meeting their individual calcium requirements.
The Dickson Ag Calcium Molasses Poured Blocks are designed for livestock that are calcium deficient or grazing on deficient pasture. Starting supplements early will limit the high consumption rate you may endure if you start to feed later into the dry season.

Available in 20kg and 100kg Molasses Blocks.