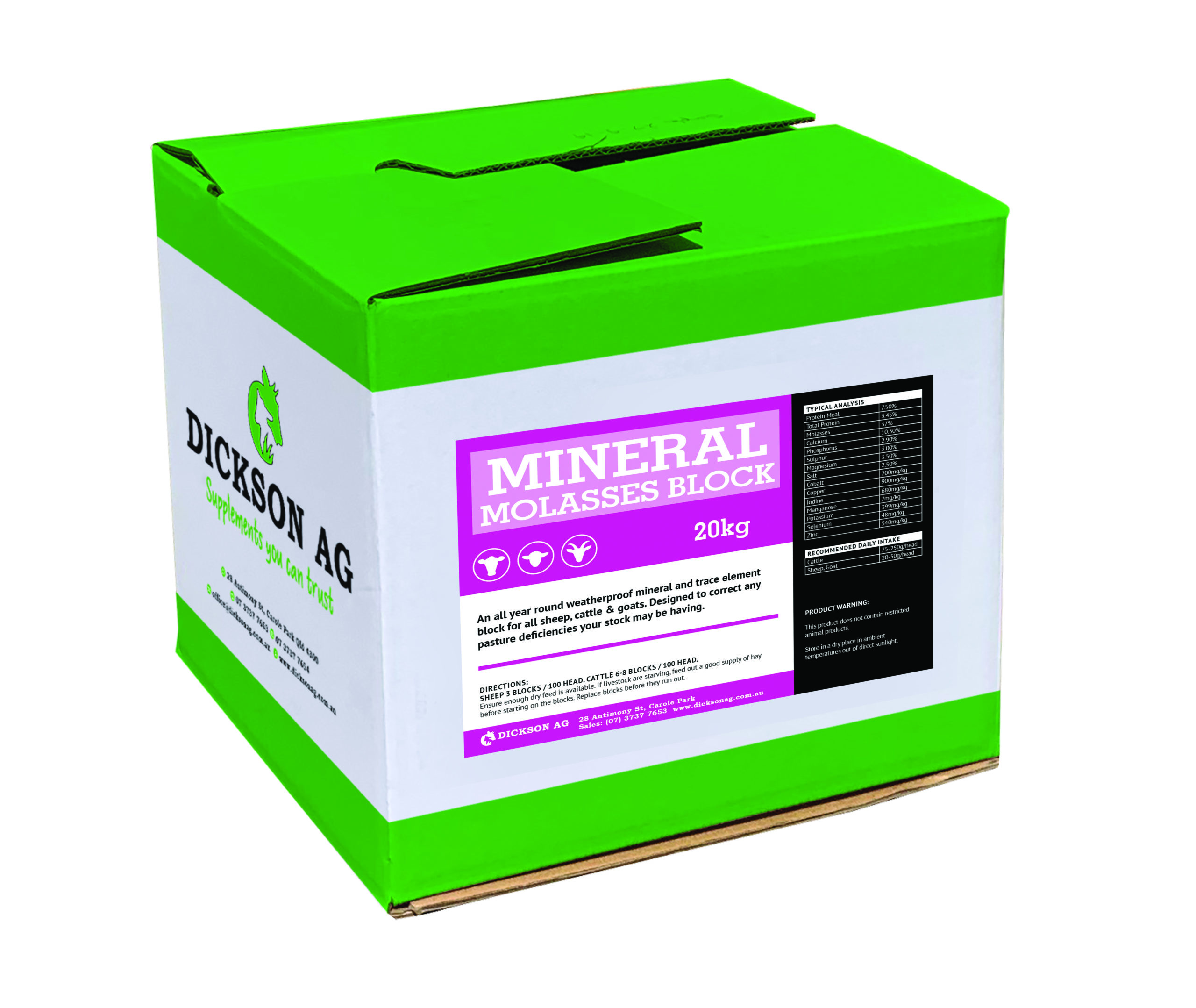 Dickson Ag's Mineral Molasses block is a weatherproof block that can be found all year round.
It is a mineral and trace element block that is suitable for all sheep, cattle and goats.
Our Mineral block is designed to correct any pasture deficiencies that your stock may be facing whilst grazing.
Available in 20kg and 100kg Molasses Blocks.