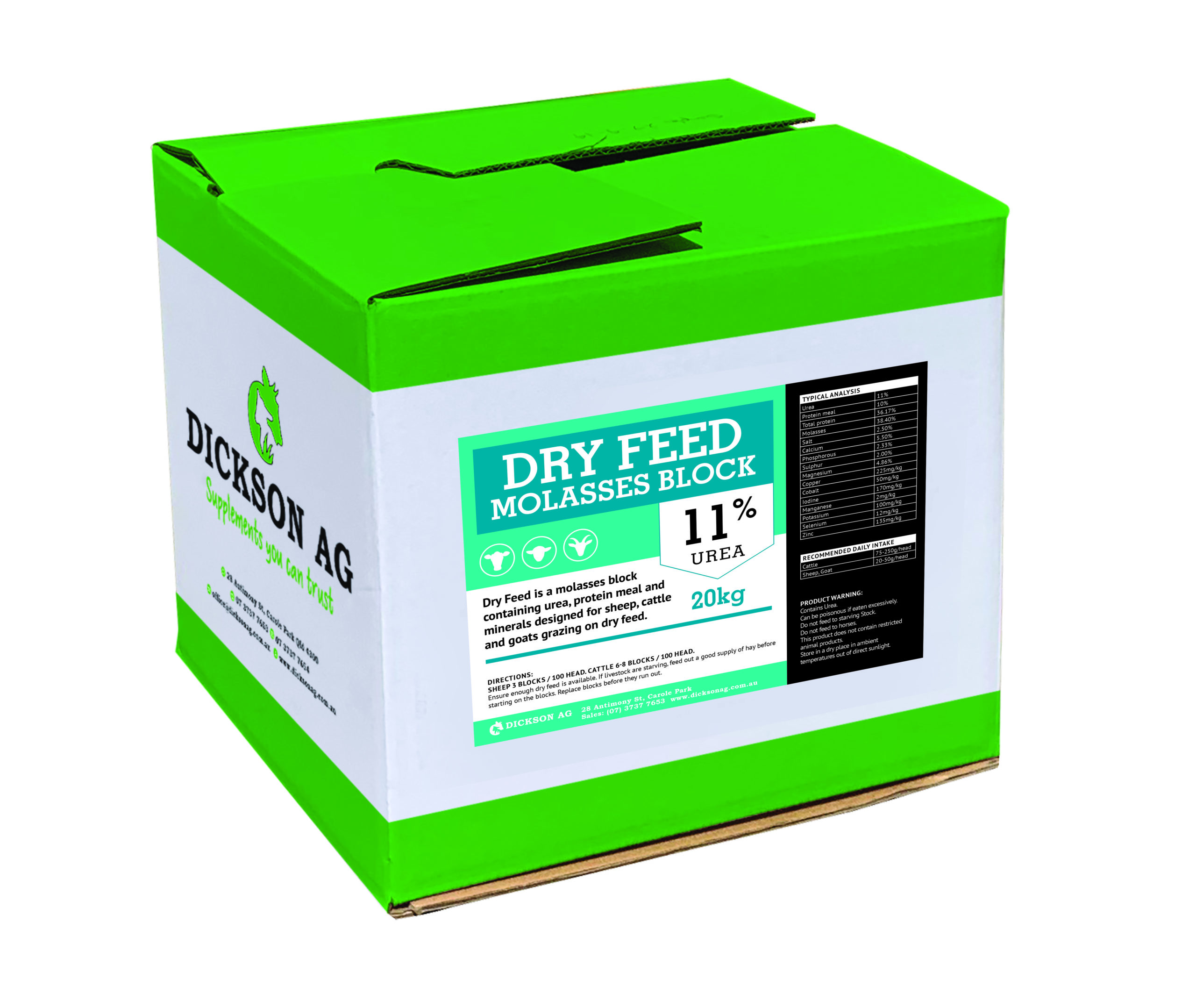 The Dickson Ag range of Dry Feed with Urea molasses blocks are best used when pastures start to dry off.
Our Dry Feed poured Molasses Blocks are made specifically for dry feed supplementation for sheep and cattle.
Also available in 6%, 16% & 21% Urea. Urea lick block supplementation results in a reduction in the rate of weight loss and therefore helps your livestock maintain their condition in dry times.
Available in 20kg, 40kg and 100kg Molasses Blocks.