Equine 360 Molasses Block Range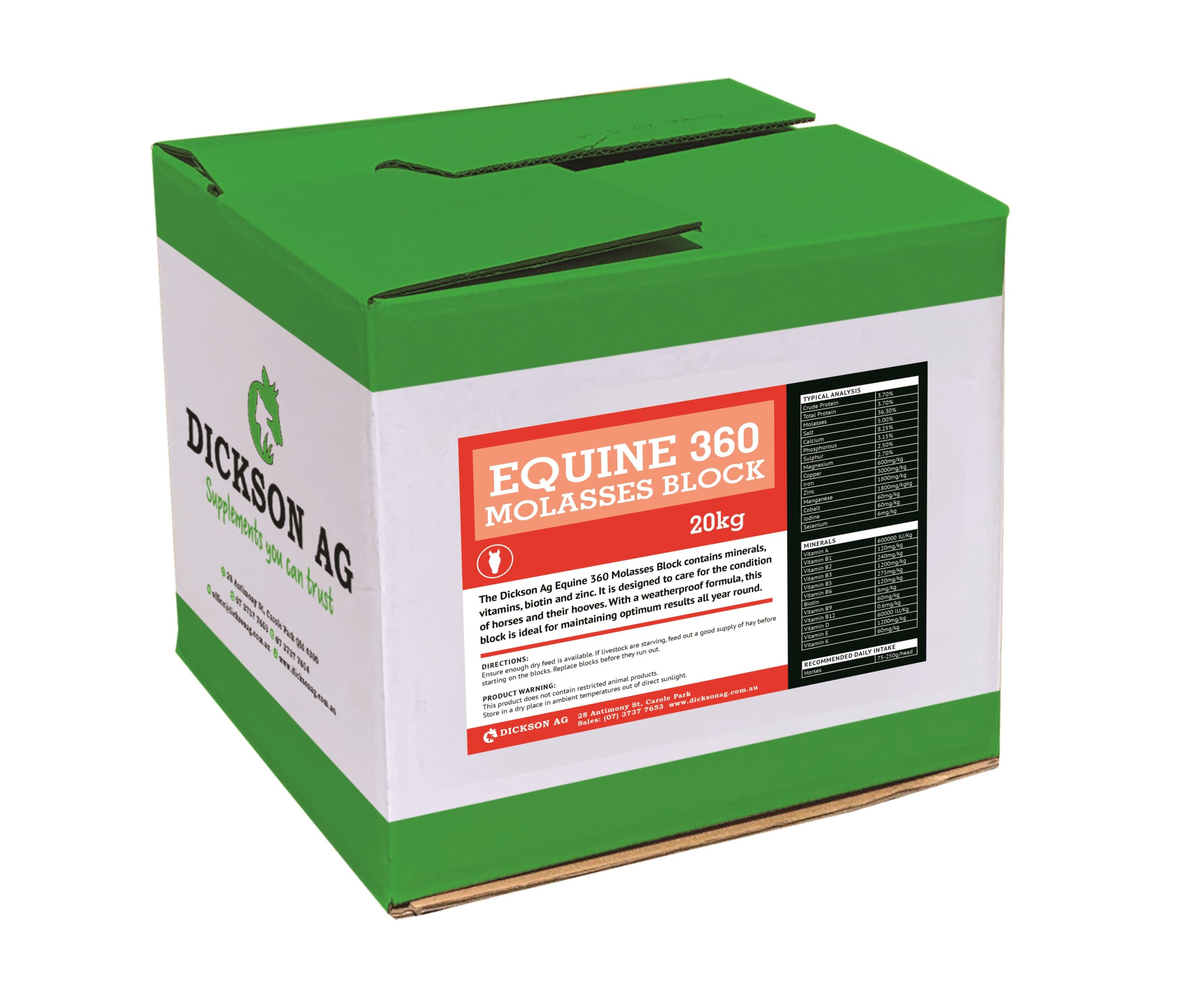 Equine 360 Molasses Block
The Dickson Ag Equine 360 Molasses Block is made vitamins and minerals to care for the overall health of horses, along with the added inclusion of Zinc and Biotin for hoof health. With a weatherproof formula, this block is ideal for maintaining optimum condition all year round.
ALSO AVAILABLE WITH ARGININE INCLUSION AS A PREVENTATIVE AGAINST BIRDSVILLE INDIGO DISEASE
Available in 20kg, 40kg and 100kg Blocks.