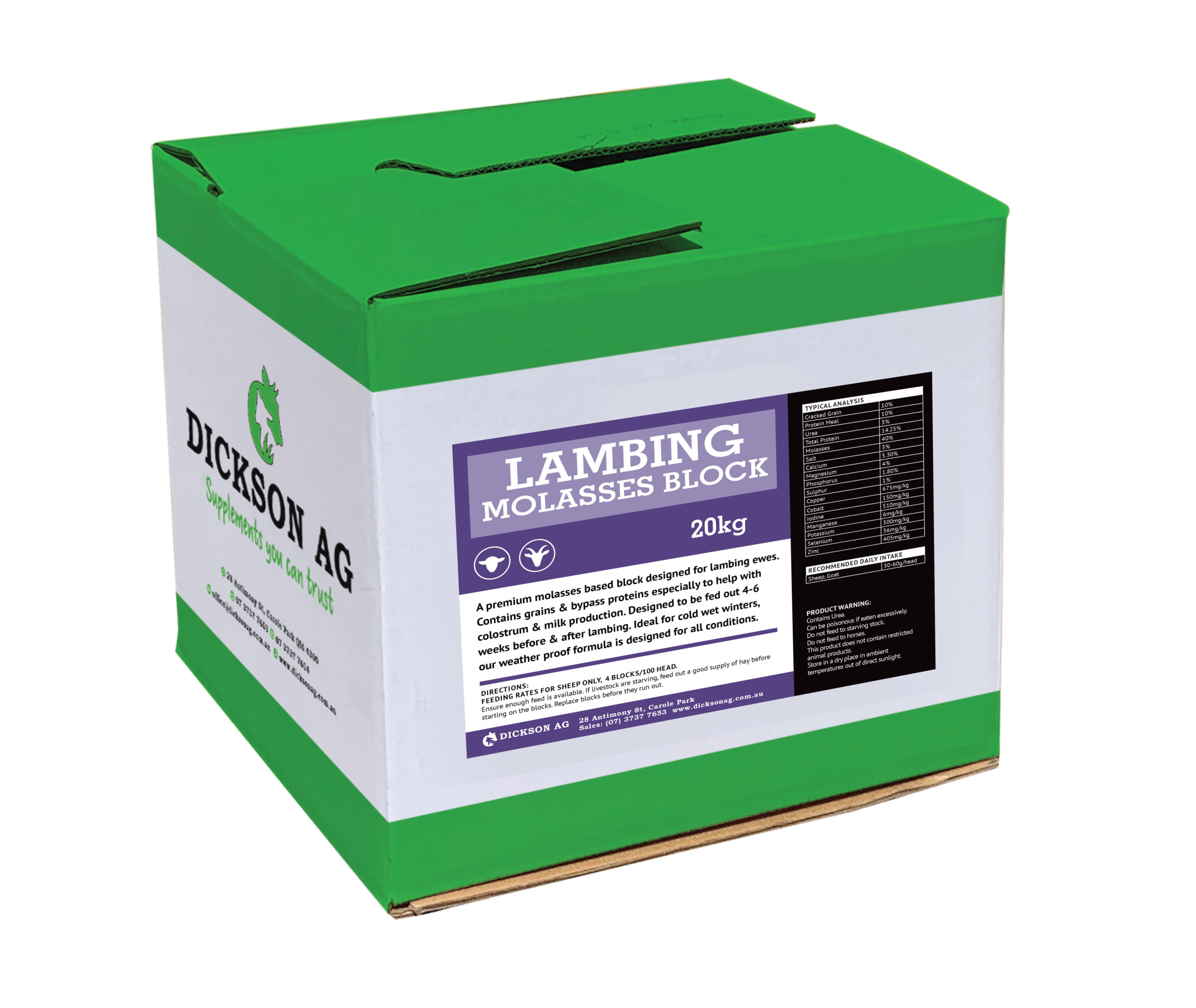 Our Lambing Molasses is a premium Molasses based Block produced for Lambing Ewes. By supplementing ewes with grain, bypass protein and essential minerals we are aiming to increase the amount of colostrum and milk produced.
ALSO AVAILABLE WITH ZINC AND BIOTIN FOR FOOT HEALTH
Available in 20kg, 40kg and 100kg Molasses Blocks.