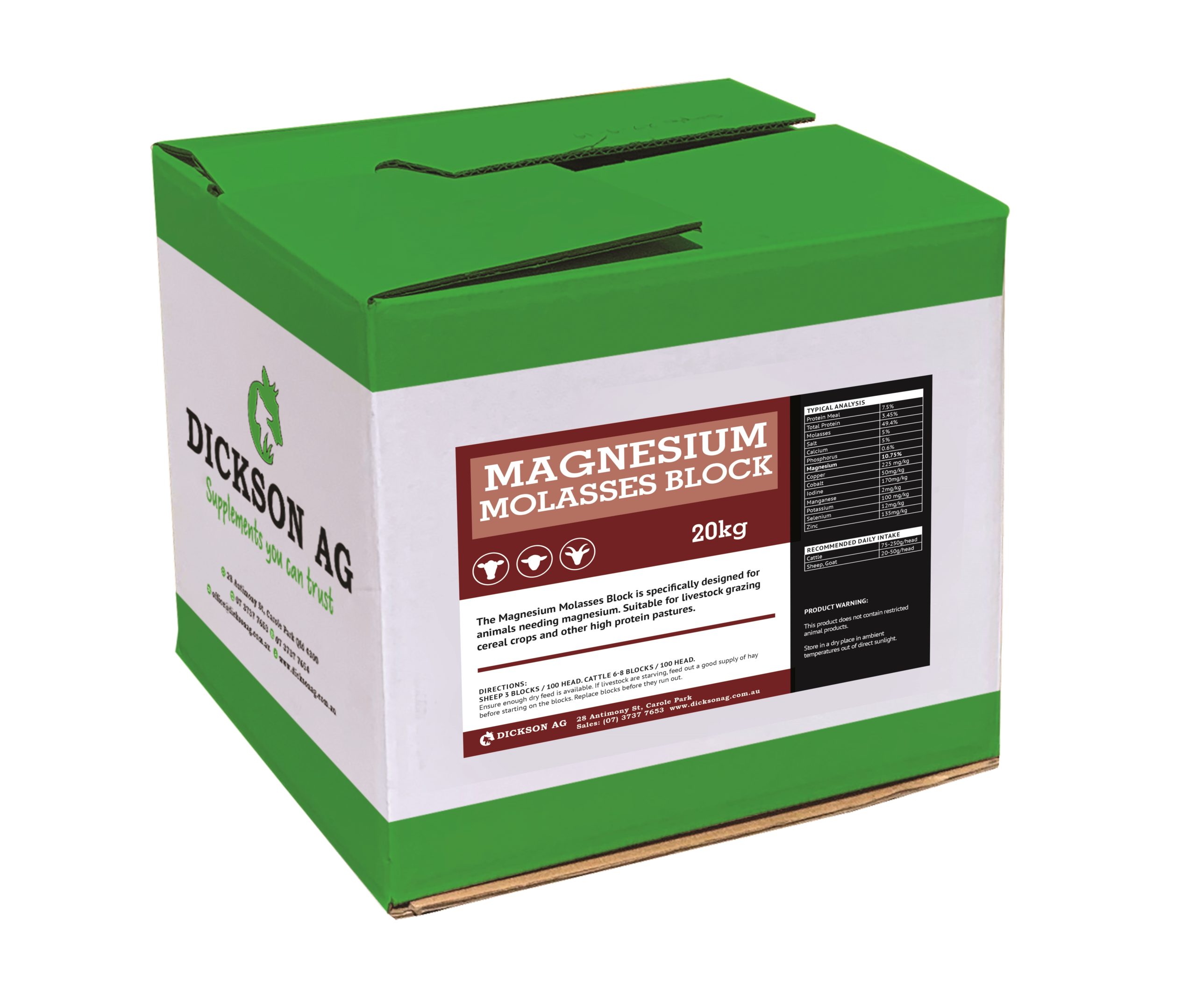 Dickson Ag's Magnesium Molasses Block is a weather proof formula designed to be fed out in those cold wet winters.
Great for all livestock who are in need of Magnesium, especially while grazing on cereal crops &
other high protein improved pastures.
Available in 20kg, 40kg and 100kg Molasses Blocks.